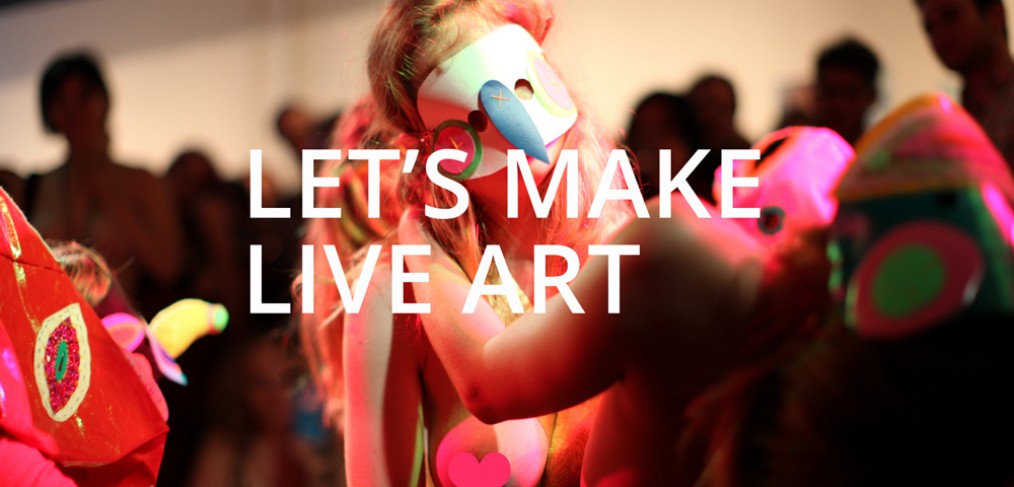 Call For Performers and Live Art
FECK:ART has plans for quite the opening night bash!
If you attended last year, you would have seen the bizarrely seductive performance orchestrated by Amanda Wolf, interactive live art with the voyeurism booth, spontaneous nudity and crowd-inspired sex poetry. If you weren't there, catch up on our 2014 performances here.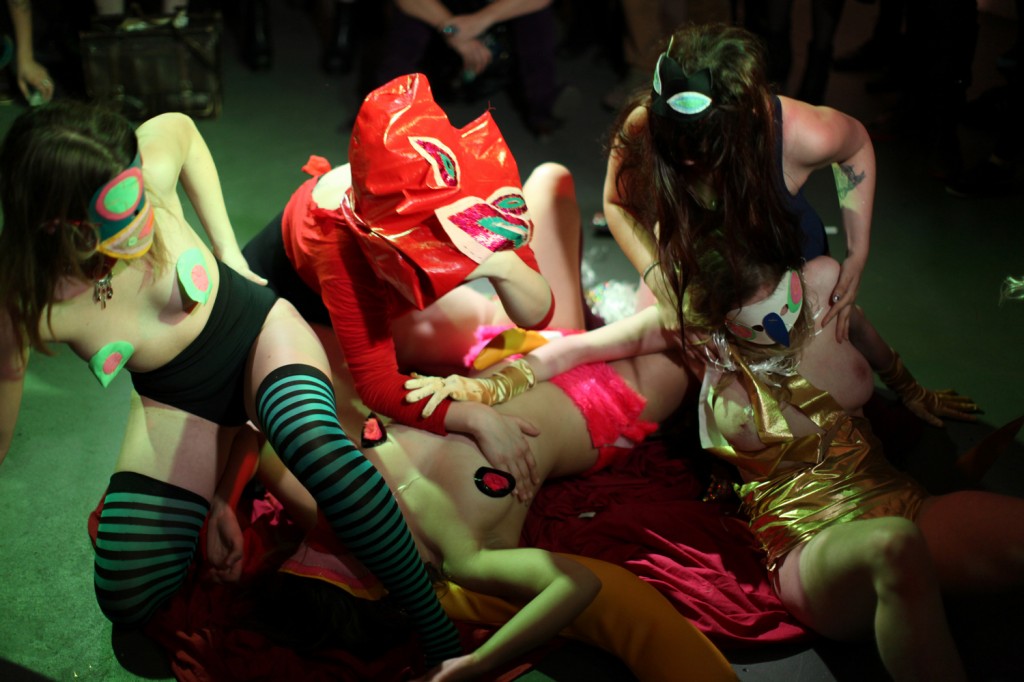 Somehow, we have to top that. We want Opening Night 2015 to be just as provocative, and so we are calling for proposals from performance artists and live artists.
We are looking for performances that fit our theme: ARTISTS TURN US ON
Be prepared to get alluring and suggestive, or filthy, gritty and raw. We are looking for performances that arouse us in ways we wouldn't expect. This is erotic art brought to life. Surprise your audience, stir things in us that make us deliciously uncomfortable to be watching in a public space!
Is there an idea you've had for a while, but weren't sure where you could perform it? We're keen to hear about it.
We have grand dreams of riffing on the inspiration of greats like Marina Abravovic and Vito Acconci. We imagine something immersive and engaging, that the audience can interact with.

Please note we are explicitly not looking for burlesque or pole dancing acts. We'd like to explore the potential of other art forms, that are not as intrinsically linked with the erotic, to turn us on.
We will accept proposals from any other form of performance or live art, for example: contemporary dance, circus, performance art, singing or music, live drawing etc. But feel free to think beyond these suggestions. We are interested in forms of dance, especially if you can create palpable intimacy through your performance. We are open to your performance culminating in the creation of a work that will remain exhibited in our space for the duration of FECK:ART e.g.: last year's Sex Wall.
If you have a concept that you think would really suit our show (for example: 2014's Erosaic – the voyeur spot), but you may need some assistance with logistics, equipment or additional performers, please feel free to pitch it to us, and we'll see if we can make it happen.
Opening night September 18th.
What we need from you:
1. Descriptive written explanation of the performance you are proposing to do. Don't forget to tell us why it will turn the audience on!
2. Proposed budget: What do you usually charge for a performance? Are there any other costs involved, e.g.: Interstate travel, equipment hire? Note: no guarantees for interstate performers, but do put all the costs in there so that we don't have any unexpected surprises.
3. Duration: How long will it go for? At least 7 minutes please.
4. Supporting material/links. Can we see something you've done before? Can you do a rough sketch of what you plan to do? Diagrams of an installation space. Youtube videos. Portfolio URL. Tell us about your experience and expertise.
5. Contact Information: Name and Phone number
Please email this to feckdoesart [at] gmail [dot] com with the subject "Performance Proposal"
And guys, keep it arty. We aren't looking for tame, but we're also not looking for a live sex show.
Based on your proposal, you may be invited to audition, or contacted to discuss the idea further. Submitting your proposal means you will be considered, but only a select few will be invited to perform at FECK:ART, as chosen by FECK:ART staff. We thank you in advance for your interest and apologise if we do not get back to you.
Further inspiration
Olek:
Valtari by Christian Larson:

Alias/Guilherme Botelho: