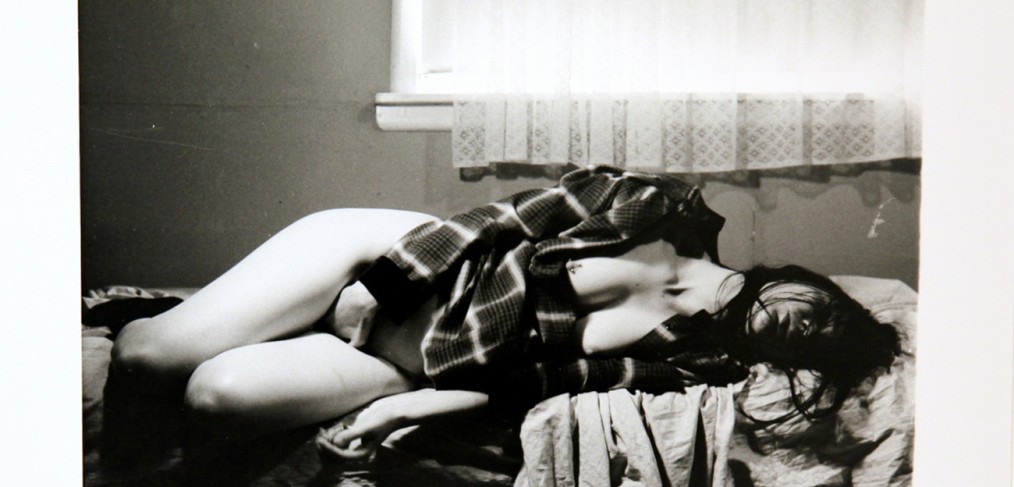 September 13, 2015
by admin
Announcing the 2015 Feck:Art Judges!
Image: Linsey Gosper
---
We're excited to announce this year's FECK:ART Competition Judging Panel!
Joining us once again on the panel will be familiar faces, Dr Edward Colless, Jane Burton and Feck Representative, Lauren Olney. Alongside them will be Artist, Curator and Neon Parc Director, Geoff Newton and the ever lovely Linsey Gosper; Artist, Curator, Director of Strange Neighbour and a 2014 Feck:Art Competition Winner.
Dr Edward Colless
Head of Critical and Theoretical Studies at the Victorian College of the Arts
Dr Edward Colless is Head of Critical and Theoretical Studies at the Victorian College of the Arts, University of Melbourne, where he has worked since 2001. He has been employed in several tertiary institutions as a lecturer in art and cultural history, aesthetics, cinema studies, and design with practical teaching in performance. In addition to a steady output of writing (which has included art criticism and journalism, book and film reviewing, fiction and travel), he has also worked at various times as a professional theatre director, as a filmmaker, curator, and architectural assistant.
An anthology of his selected writing, The Error of My Ways, published in 1995, was nominated for the NSW Premier's Prize for Literature. Colless has also been short-listed for the Pascall Prize for Criticism. He has been features writer and associate editor of Australian Art Collector since its inauguration and has worked as Melbourne art reviewer for The Australian newspaper. He has received numerous grants for critical writing from the Australia Council, the latest of which has been in support of a two-volume project titled Hallucinogenesis, which deals with performativity and possession in art. His recent enthusiasms are for zombie aesthetics and for crypto-archaeological relics.
Jane Burton
One of Australia's most renowned mid-career artists working in the photographic medium
Jane Burton's work has gained considerable critical and curatorial attention over the last 20 years.
Often described as an investigation into the feminine, her oeuvre has also explored landscape and the architectural. The world of Jane Burton's photography is a morass of mystery, nostalgia, film noir, potential threat, sense of place, spirituality and sexuality; a world of dread and desire, beauty and melancholia.
Burton has been the recipient of residencies in Paris, London and Beijing and her work resides in prominent private and public collections.
Lauren Olney
Artist, Photographer, and the co-creator of the highly erotic, yet nudity-free project: beautifulagony.com
Lauren Olney has up her sleeve, a Diploma in Visual Arts (Box Hill Institute), a Bachelor of Fine Arts – Photography (Victoria College of the Arts) and a Diploma in Photo Imaging (NMIT).
Olney has a long standing love of the printed image and her creative endeavours more often than not involve photography and installation. Recently she has been exploring some of her earlier artistic callings including print making, illustration and mixed media collage.
In 2004, Lauren Olney and Richard Lawrence (Founder of Feck) launched beautifulagony.com, an erotic website where submissions come in from around the globe of people who film themselves having an orgasm, from the neck up with no nudity.
"Agony has been dubbed "the sexiest web site you'll ever see", and excerpts have been on display all around the world in places like the Museum of Sex (NY, NY), the Hollywood Sex Museum, the family educational Nemo Centre in Amsterdam and the 2011 Photoespana Festival headline exhibition, Face Contact alongside Hans-Peter Feldmann and Mona Hatoum's work. French composer Jean Michel Jarre composed a tribute to Agony on his 2007 album Téo & Téa, and the site been featured in magazines from Vanity to Fair to Playboy, and the subject of numerous academic theses."
The thought provoking project recently celebrated it's 10th birthday and proudly continues to spark the imagination of people around the globe.
Linsey Gosper
Artist, Curator and Director of Strange Neighbour
Linsey Gosper is a Melbourne based artist and curator working predominately with photography and installation, her practice investigates the construction and performativity of identity, gender and of the photographic medium itself.
Gosper recently curated 'Creep Show', 'The Dark Arts' and 'Blob' at Strange Neighbour. As gallery Director she regularly curates exhibitions. Previously, as gallery manager of Colour Factory Gallery she curated 'Mirror Mirror: Contemporary Photographic Self-portraiture' and 'Contemporary Landscapes' among others. In 2012 she co-curated 'Untitled (Atrocity Exhibitions)' at ALASKA Projects in Kings Cross with Jack Sargeant.
Gosper has exhibited extensively at artist run, regional and commercial galleries in Australia. Her work is in the University of Newcastle collection and private collections.
Gosper has a Master of Fine Art (Research, H1) from the Victorian College of Art, University of Melbourne, for which she was awarded an Australian Postgraduate Award. A Bachelor of Fine Art (Honours Class 1) and Bachelor of Arts (Communication Studies) from the University of Newcastle, where she was a recipient of the Jennie Thomas Travelling Scholarship.
Geoff Newton
Artist, Curator and Director of Neon Parc
Born 1977, Albury, New South Wales; lives and works in Melbourne. Geoff Newton graduated with a Bachelor of Fine Art from the Canberra School of Art in 2000. From 2003 to 2007 he ran the exhibition space Dudespace from his home in the Melbourne suburb of Brunswick and from 2003 to 2008 was a member of the artist collective DAMP. Recent solo exhibitions include Geoff Newton, Blockprojects, Melbourne, 2009; French Dressing, The Physics Room, Christchurch, 2010; and Big Time, TCB art inc., Melbourne, 2012. Since 2006 Newton has been director of Neon Parc in Melbourne's CBD. Recent curatorial projects include Josh Smith / Franz West, Neon Parc, 2012, and Like Mike, Charles Nodrum Gallery, Utopian Slumps, Sarah Scout, Neon Parc and Linden Centre for Contemporary Arts, Melbourne, 2013. In 2013 Newton was named by BLOUIN ARTINFO as one of the 'ten international curators you need to know'.
"The shows I've curated, either at Neon Parc or outside the gallery, have engaged with things which interest me as an artist, be they inter-generational meditations on painting or, say, the proliferation of video game culture and its effect on video art. Shows might pay homage to an idea or a cultural figure, or tease out questions of a particular media. I like to bring an international artist out to Australia at least once a year, while regular visitation at international fairs affords me the opportunity to keep in touch with what's happening outside the country. Australia is a tough audience. I like artists who can respond to things outside of their work." – Newton