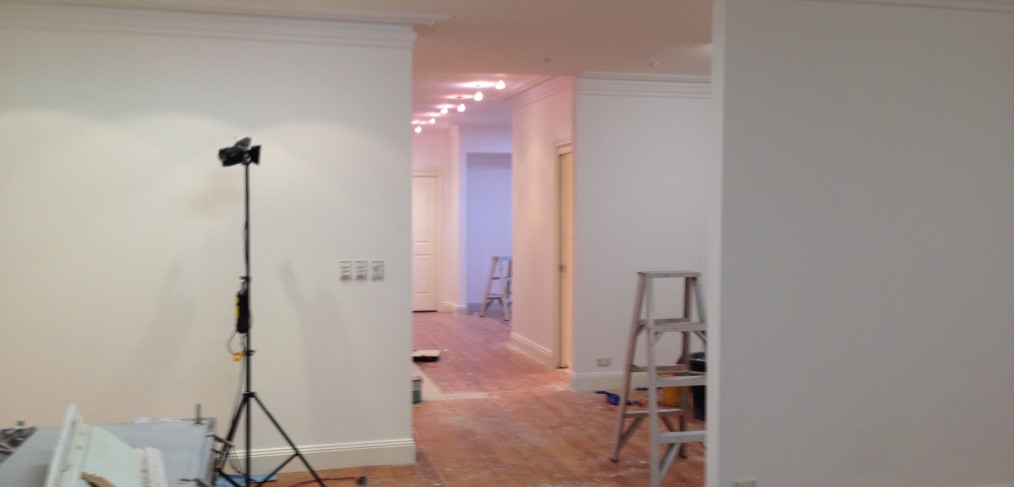 Venue Revealed: East Brunswick Pop-Up Gallery
Now that the Melbourne Fringe guides are out, so is our little secret: the venue that will house our debauchery for two weeks.
We've been working hard on prepping the exhibition space – a warehouse, converted specifically for FECK:ART. It will function as a pop-up gallery just for the purpose of our little ol' erotic art exhibition.
I don't have a before shot of the warehouse in it's roughest state, but you can see some of the progress that the FECK:ART construction muscle have made in these snaps.
From this: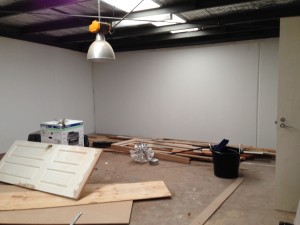 To this: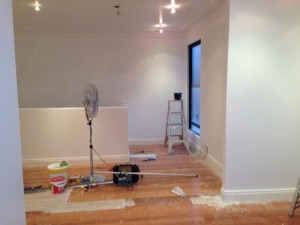 Look at those beautiful stark white walls, just waiting to display delightful filth.
The space has been designed to accommodate a dedicated projection room for the viewing of video art and digital media. (Extra incentive for video artists to submit: we have your display needs covered!)
Have you got your Melbourne Fringe guide yet? Is it as dog-eared as mine?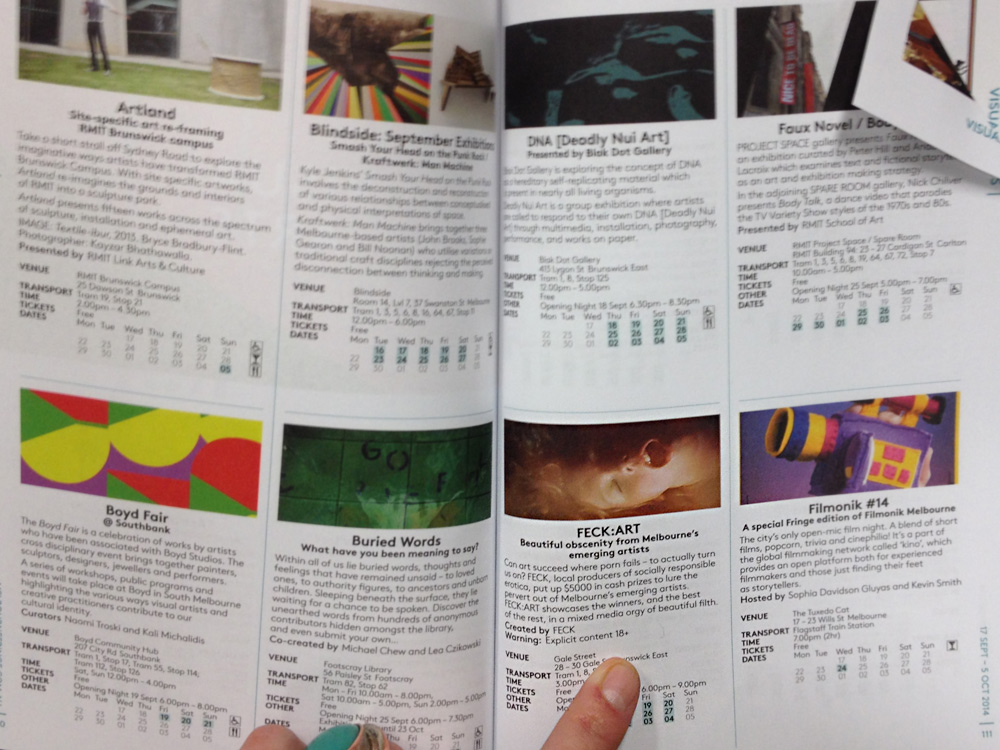 If you have, you'll have already spotted the address of our pop-up gallery:
28 Gale St, East Brunswick.
The closest tram lines are the 1 and the 8 on Lygon St, but it is also accessible via the 96 on Nicholson St. For nearby dining, Mankouse restaurant is an easy stroll, and for after-art drinks it's a few steps to Mr Wilkinson.
Come along to be aroused or appalled, offended or enthralled – you decide. All reactions valid, as long as you take the time to examine them.
A couple of reminders:
Art need only be submitted electronically via our application form. Please do not bring art to the venue unless we contact you to confirm your selection.
Due to the nature of the work, this exhibition is 18+.