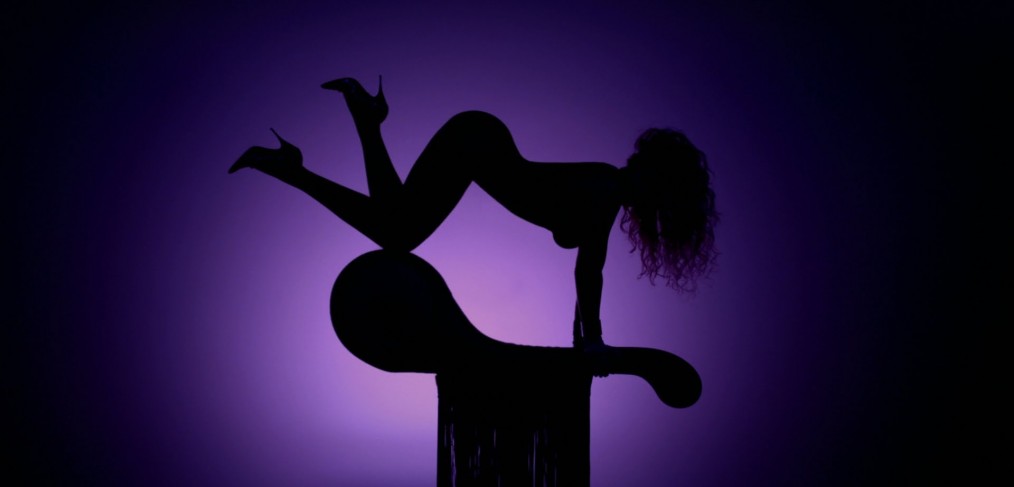 Music Videos that Turn Us On
Yeah it's not fine art, but sometimes pop culture is as good a source of inspiration. Don't you love when you find a music video that, ah, touches you in ways you didn't expect? From the subtly erotic to the outright risqué, the music world is never afraid to insert a pinch of sex into what they're selling.
Here are some of our favourite erotic music clips from the past few years. Enjoy!
Make the Girl Dance – Baby Baby Baby (2009)
Have you ever fantasized about strutting naked down a busy street in broad daylight? Or perhaps your fantasies are more about watching another person streak nonchalantly by. For the filmclip to "Baby Baby Baby", French band, Make the Girl Dance, filmed three women walking down Rue Mama in Paris at 2:07 on a Thursday afternoon, completely naked. It's hard to draw one's eyes away from the womens' swaying exposed bellies, or the lyrics flashing on the black censorship bars over their breasts and crotches, but watching the stunned reactions of the people in the street is almost as interesting. Some people stand and stare, others take a glimpse and look away. One man takes out a camera while others pretend not to see. How would you react?
Shura – Touch (2014)
Take a moment and think of how it feels when you're just about to make eye contact with someone who makes your knees weak. That heart-pounding moment between your deep, deep breath and the lifting of your eyelashes – does everything slow down in that moment? A stutter in time; a perfect instant, after which anything could happen. Anticipation is sexy, and Moscow born singer Shura doesn't want us to forget it. Three minutes of barely-theres, skin brushing against skin, slow-motion kissing and misty retro-pop vocals inspire longing for something we never had in the first place. Like good art and good porn, this video makes us feel sweet and achy by triggering our emotions and our erotic nervous systems at the same time.
HTRK – Love Triangle (2011)
 The love affair between ladies and octopi is centuries old – but until now, no one's composed anything on the topic, quite so sensual as this video.
Directed by artist duo Pussykrew, this clip is an abstract, physical portrait of a naked woman draped in raw octopi. The pale color of octopus flesh melds into the woman's skin tone, implying and reminding of us of the similarities between features of the octopus, and the woman's human form. Each shot captures the way the soft, lubricated tentacles slide against her bare skin, the suction cups responsive to touch in ways reminiscent of a nipple or a clitoris. Furthering the impact of the clip is more squishy, juicy stuff, as the performer interacts with soft, ripe watermelon flesh.
This video doesn't attempt to prettify the sexualisation of the rubbery, slippery, sea creatures. There's something gross about sensuality, and something sensual about disgust. Pussykrew refuses to shy away from that truth – and in the process, they fill in those missing dots between sex and art. Somehow, a slow, neutral-toned video about a naked girl and an octopus comes closer to what real sex is like, than any hard-lit and posed porno clip.
Beyoncé – Partition (2013)
As part of Beyoncé's self titled visual album, "Partition" is a visually epic and highly personal film clip. It's notable as one of her most erotic videos, telling the story of a frustrated wife who fantasizes about giving head in a limousine and dancing on stage at the Crazy Horse cabaret in Paris. Beyoncé has stated that these have been personal fantasies of hers since the early days of her relationship with Jay Z. Her decision to show more of her body than ever before was out of a desire to reaffirm to herself and other women that women can still be sexy after giving birth.
We hope some of these video clips have gotten you a little worked up for your entry to FECK:ART. There are so many possibilities when it comes to making a sexy video, beyond simply inserting some twerking. Show us what you can do.
Oh, and comment to tell us your favourite erotic video clips!